Licensed & Insured
Affordable Rates
24/7 Repair Service
5-Star Record
Trusted Appliance Repairs
We are committed to providing our clients with the best possible service, backed by a satisfaction guarantee and a warranty for added peace of mind. Our team of experts is fully licensed and trained to repair all major appliances. We can also offer tips to improve your product's longevity! We've been fixing appliances for over a decade and we're West Vancouver's most trusted appliance repair experts. That's why we're your best choice for fast and reliable appliance repairs.
Brands we Fix
At Capital Appliance Repair, we have been fixing all kinds of appliances for many years. This has provided us with the knowledge and experience required to perform fast and stress free repairs. We work with all makes and models of appliances, including: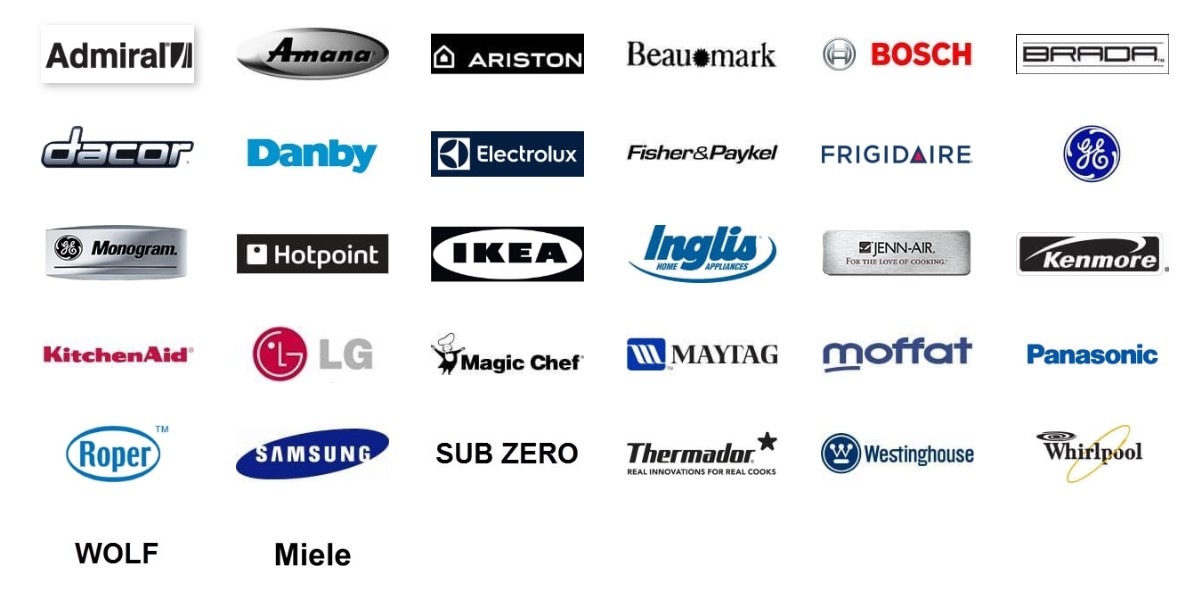 Skilled Appliance Repair Technicians
Many West Vancouver homeowners trust our appliance repair services because we're committed to hassle free repairs. Everyone at Capital Appliance Repair is fully committed to customer service.  Here's why we're your best choice for fast and convenient appliance repairs:

VAST EXPERIENCE
Our technicians have been performing professional repairs on household appliances for a long time.

QUICK SERVICE
Our appliance repair team is available 7 days a week for reliable repairs anywhere in West Vancouver.

QUALITY GUARANTEE
Our work is backed by up to a one year warranty. We do this to give our customers peace of mind.

RELIABILITY & TRUST
We don't stop until the job is complete. That's why we're trusted by so many households in West Vancouver.

LOW COST
We're all about stress free repairs and fair and affordable rates. We're proud of our transparent prices.

EXPERT TECHNICIANS
Our team is fully trained to work on any major household appliance. Our licensed pros are here when you need them.
West Vancouver Appliance Repair Experts
When you need reliable and affordable  appliance repairs done by skilled and professional technicians,
contact Capital Appliance Repair today at (778) 819-2311

Contact Us Today
Your Local West Vancouver Appliance Repair Pros
We know how inconvenient it can be to have a faulty appliance in your home. This is why we're available 7 days a week for fast and efficient appliance repairs in West Vancouver. With us, you can be sure that you are getting the best services at the best price.
In-home West Vancouver appliance repairs:
Our team is available 7 days a week to perform appliance repair services.
We've got the right knowledge, tools and skills to tackle any appliance problem.
Thanks to our experience, we are capable of performing speedy repairs.
We back our appliance repairs with up to 1 year warranty.
Our work is always thorough and detailed. Our team of licensed experts works quickly, but efficiently. That is why you can trust us for all your appliance repair needs in West Vancouver. Call us today for exceptional service and quality repairs.
Contact Us Today!
For West Vancouver appliance repairs you can count on, contact Capital Appliance Repair today!