Fully Licensed & Insured
Affordable and Reliable
Same Day Service
Top Rated Experts
Expert Washer Repairs in Vancouver
At Capital Appliance Repair, our technicians have the knowledge and expertise to diagnose any washer problem and fix it promptly. We offer complimentary same-day service in Vancouver and the surrounding areas, and our team always arrives prepared to perform in-house repairs right away!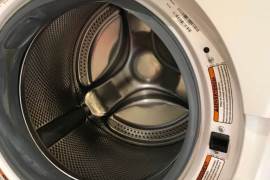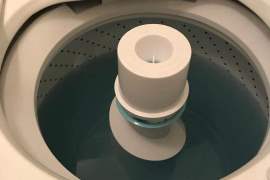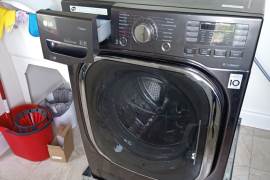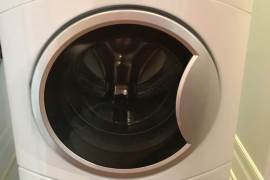 Washer Brands We Service
Let the experts at Capital Appliance Repair get your washing machine up and running in no time! Our trained professionals come equipped with the most common parts needed for most washer brands.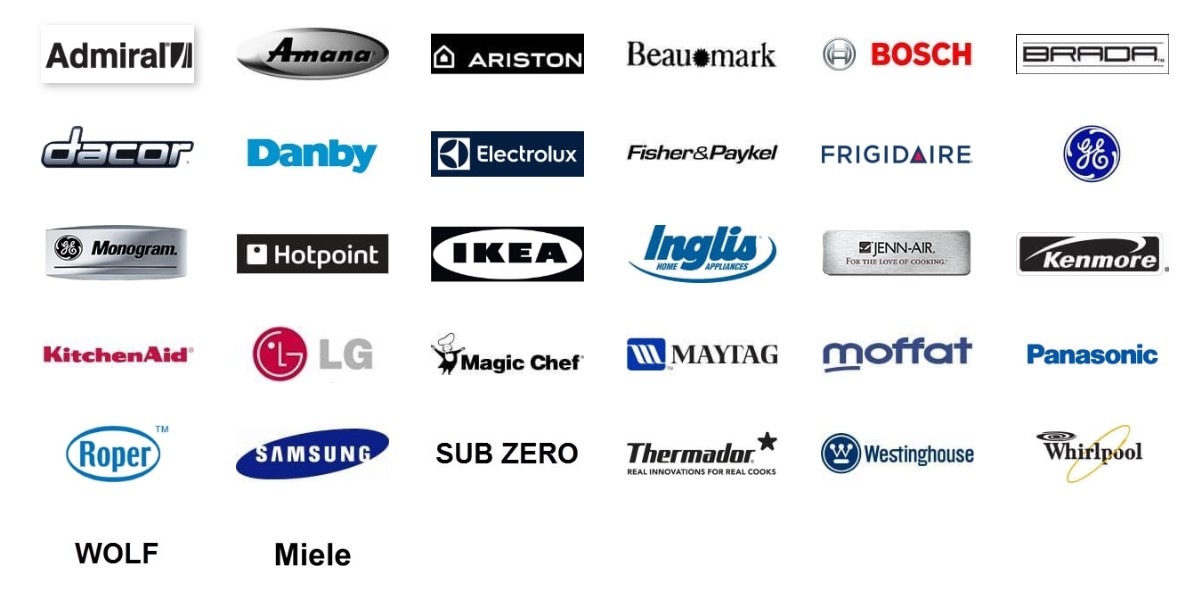 We're the Top Rated Washer Repair Company in Vancouver
Servicing Vancouver and the surrounding areas, our team is available 7 days a week and strives to complete all washer repairs within the same day. Apart from our speedy and reliable washer repairs, we also back our work with a 100% satisfaction guarantee, and at the most affordable rates!

VAST EXPERIENCE
Our team of technicians has more than 15 years of experience performing repairs on all major appliances

QUICK SERVICE
We are available 7 days a week, and we offer same day service anywhere in Vancouver and the surrounding area.

QUALITY GUARANTEE
Almost all of our repairs are covered by up to 1-year limited warranty for your peace of mind.

RELIABILITY & TRUST
We always put our customers first, and we understand the value and importance of transparency.

LOW COST
Not only do we perform quality repairs, but we also provide unbeatable prices.

EXPERT TECHNICIANS
Save yourself the hassle and let us do it right the first time! When we fix things, they stay fixed.
Vancouver Washer Maintenance Experts
Choose reliable and professional technicians for your washer repairs. Contact Capital Appliance Repair today!

Contact Us Today
Common Washer Issues We Repair
If you're experiencing problems with your washing machine, don't worry – Capital Appliance Repair is here to help! We have years of experience fixing all makes and models, so you can count on us for quick and reliable service. Some common issues we see in washers include:
Washer makes strange sounds
Washer is vibrating
Washer won't run
Washer stops mid-cycle
Washer smell bad
Washer fails to drain
Water level in washer is low
Washer leaks
Washing Machine makes strange sounds
Washing Machine stops mid cycle
Washer won't spin
Washer is making a loud noise
Washer won't agitate
Washer squeaking
Washing Machine door gasket mold
Washer fills slowly
Laundry Machine is leaking water
Washer won't start
Washing Machine won't fill with water
Door boot leak water
Laundry Machine overflowing
Washing Machine door or lid won't lock
Error code on the washer panel
Burning smell from a washer
Washing Machine Door seal is broken
Popular Washing Machine Parts You Might Need To Replace
Agitator
Boot Seal
Buttons
Circuit Board
Control Panel
Dial
Door lock
Drain Hose
Drum
Gaskets
Hall Sensor
Knobs
Latch
Lid Switch
Motor Pulley
Off-Balance Switch
Outlet Line
Position Sensor
Rotor
Seals
Shock Absorption
Spin Assembly
Spin Pulley
Suspension
Switch
Timer Control
Transmission
Tubes
Wash Selector
Washer Belt
Water Filter
Water Inlet Valves
Water Level Control
Water Pump
Water Supply Hose
Water Valves
Heating element
Thermal fuse
We also offer washer installation services!
In addition to our washer services, we also fix fridges, freezers, stoves, ovens, dryers, and dishwashers.
Things You Should Know About Washer Repair
Q. What to do if I can't open the door of my washer?
If you can't open the washer door at the end of the cycle, you might have a faulty lock system. Many washers have a manual release which is accessible from under the door lock. Try opening the door this way before seeking professional help.
Q. What should I do if I hear squealing noises from my washer?
The problem might be the pump belt. The belt gets worn down and it can become frayed or even cracked. During the wash cycle, you may hear a thumping or squealing noise. Fortunately, a professional washer repair technician can quickly fix it.
Q. Should I use powder or liquid detergent?
It all depends on your personal preference and your needs. Each type of detergent has its own pros and cons. For example, if your clothes are often the victims of oil splashes, you may want to choose the powder detergent.
Q. Not all of the cycles work on my washer. Why?
Every washer has several wash cycle options, and you need to figure out which cycle is not working. For instance, if your water heater is faulty, it can make the hot wash cycle problematic. The heater will need to be replaced before you can use this cycle again.
Q. How to clean my washer?
You can run a couple of cycles with bleach and hot water and you can also use water to clean the rubber seal around the lip of the washing machine. There are also a lot of natural methods you can choose to get rid of the hard stains.
Q. What should I do if my washer is leaking?
The door is the source of the most common washing machine leaks. The problem could be a worn or damaged door seal. If the washer is leaking during a cycle, you might need to call a professional to run a full diagnosis and check all of the hoses.
Q. How to stop my washer from moving around?
This is a common problem that you should not ignore. The first thing to remember is to make sure that the floor on which your washer is placed is level. Next, you will need to adjust the legs of the washer to make sure that it too is level. You can also use some special pads under the legs to help absorb the vibrations and give the legs more grip to reduce movement.
Q. What should I do if my washer is not filling properly with water?
If your washer's filters are clogged, you will experience this problem. You can clean the filters first. If the problem persists, contact your local repair technician for professional assistance.
Q. Why does my washer have a bad smell?
The bad washer smells come from the bacteria or mold inside the appliance. Add some vinegar and baking soda to your washer and run a wash cycle. This will help clean out the cause of the smell. To prevent your washer from stinking, you should use minimal fabric softener and run regular cleaning cycles with vinegar and baking soda.
Q. What to do if my washer does not drain?
A clogged drain pump is the top cause of this problem. The hose could also be clogged so you might need to clean it. If this does not resolve the problem, you will need to contact a washer repair technician to seek professional help.
Q. Why is my washer not spinning?
This is usually due to a broken belt, motor issue, or a problem with the lid switch. It's best to have an appliance repair expert perform the diagnosis and repairs.
Q. Who will repair my washer?
All of our technicians at Capital Appliance Repair are licensed and experienced to tackle any appliance issue. When you choose us, you can rest assured that your washer is in the very best hands.
Q. How long will it take to fix my washer?
When you contact our team, we will take down the necessary details of the make or model of your washer. This allows us to stock our van with all the common parts and tools needed to repair your washer on the spot. Our goal is to complete repairs during our first visit. However, it depends on the problem and if a part needs to be ordered.
Q. How can I help speed up repairs on my washer?
The best thing to do is to empty the washer to leave space for technicians to run a complete and thorough diagnosis. You need to avoid the temptation to fix any part by yourself. A professional technician will be able to find the problem and fix it quickly.
Q. What do I do if I need a washer installed in my home?
If you have a washer that you need to be installed, you can give us a call! We offer professional and reliable washer installation services in Vancouver and the surrounding areas.
Q. What areas do you service?
We service areas in Vancouver and the surrounding areas. This includes Abbotsford, Langley, Port Moody, Burnaby, Maple Ridge, Richmond BC, Coquitlam, New Westminster, Surrey, Delta, and Pitt Meadows.