Fully Licensed & Insured
Affordable and Reliable
Same Day Service
Top Rated Experts
Expert Dishwasher Repairs in Vancouver
Proudly serving Vancouver and the surrounding areas, we're dedicated to delivering high-quality services at fair prices. Apart from our fast service, we also back our work with a satisfaction guarantee and most of our repairs are covered by an up to 1-year warranty.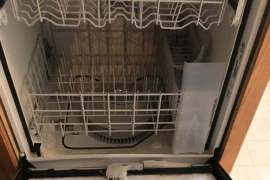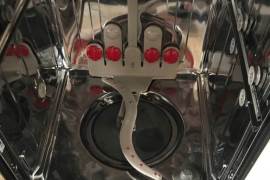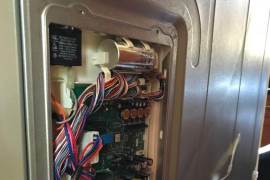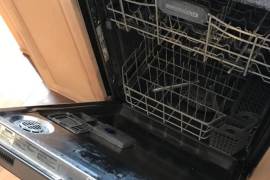 Dishwasher Brands We Service
No matter what brand of dishwasher you have, we can fix it. Our experienced technicians are available any day of the week!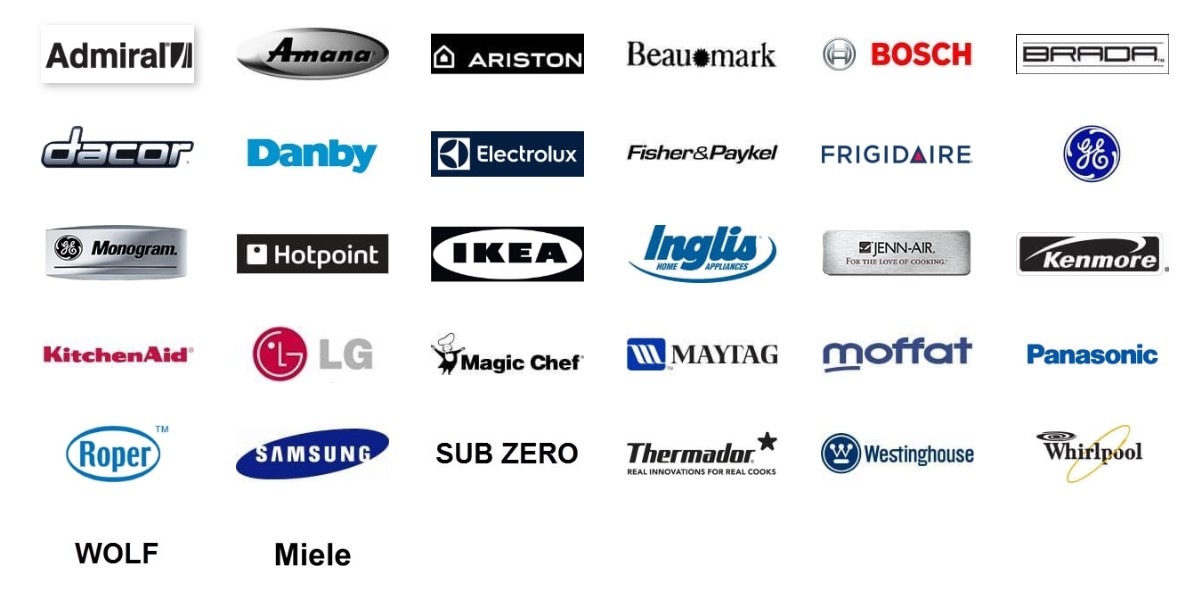 We're the Top Rated Dishwasher Repair Company in Vancouver
Our technicians are fully trained and certified to perform fast and reliable dishwasher repair services. With decades of experience, we're dedicated to reliable services and fair prices. We're homeowners too, which is why we're committed to delivering quality work and hassle-free dishwasher repairs.

VAST EXPERIENCE
Our team of technicians has more than 15 years of experience performing repairs on all major appliances

QUICK SERVICE
We are available 7 days a week, and we offer same day service anywhere in Vancouver and the surrounding area.

QUALITY GUARANTEE
Almost all of our repairs are covered by up to 1-year limited warranty for your peace of mind.

RELIABILITY & TRUST
We always put our customers first, and we understand the value and importance of transparency.

LOW COST
Not only do we perform quality repairs, but we also provide unbeatable prices.

EXPERT TECHNICIANS
Save yourself the hassle and let us do it right the first time! When we fix things, they stay fixed.
Vancouver Dishwasher Maintenance Experts
For affordable dishwasher repairs by experienced and skilled technicians, contact Capital Appliance Repair now!

Contact Us Today
Common Dishwasher Issues We Repair
Need to repair your dishwasher? Capital Appliance Repair is here to help. We can solve all of your dishwasher problems, big or small, so give us a call today and let us take care of common dishwasher issues, such as:
Dishes not coming out clean
Strange dishwasher noises
Dishwasher failing to drain
Dishwasher leaking
Dishwasher doesn't dispense soap
Dishwasher not starting
Dishes not coming out dry
Dishwasher smells bad
Dishwasher buttons don't work
Dishwasher doesn't clean properly
Dishwasher doesn't dry dishes
Dishwasher door not latch
Dishwasher is not getting water
Dishwasher is not turning off
Dishwasher is overflowing
Dishwasher keeps running
Dishwasher lights flashing
Dishwasher soap dispenser doesn't work
Error code on the dishwasher panel
Popular Dishwasher Parts You Might Need to Replace
Balance link
Chopper blade
Circulation motor
Control panel
Cycle Selector
Detergent Holder
Dispenser
Door Gasket
Door hinge
Door seal
Drain Hose
Drain Pump
Duct & venting
Float Bulb
Float Switch
Heating Element
Hinge
Hose and Tube
Kick Panel
Latch and Switch
Macerator
Main Tub
Motor
Ext. Connections
Overfill float switch
Overfill float
Power supply board
Rack Adjuster
Rinse Aid Dispenser
Spray Arms
Spring
Sump motor
Thermal Fuse
Thermostat
Timer
Tub Gasket
Vent
Wash Impeller
Water Inlet Valve
Water Intake Valve
Water Pump
We also offer dishwasher installation services!
In addition to our dishwasher services, we also fix fridges, freezers, stoves, ovens, dryers, and washing machines.
Things You Should Know About Dishwasher Repair
Q. How can I make my dishwasher last longer?
It is important to keep up with regular maintenance and timely repairs to make sure that your dishwasher is always in proper working order. You should also treat your dishwasher properly like using appropriate detergent and loading it with moderate dishes.
Q. Is pre-washing necessary?
Pre-washing your dishes or just giving them a rinse can be a good choice for maintaining your dishwasher. In this way, you can prevent any food particles from building up inside the appliance. The best way to use your dishwasher is to scrape leftover food off the dishes and leave the rest for the dishwasher to tackle.
Q. What should I do if my dishwasher makes strange noises?
While it is normal for a dishwasher to make some sounds during the wash cycle, you need to pay attention to it if the sounds are really noisy. The wash pump motor or drain pump will make noises when they're broken. It's always recommended to contact a professional dishwasher repair technician to diagnose and fix the problem.
Q. Can I place any dish in my dishwasher?
Not all dishes are dishwasher safe, so you will need to check the notice on the packaging. If you don't find anything on the packaging or the dishes, you'd better wash them by hand to protect your dishes and the dishwasher. Other items that should not be washed in a dishwasher include anything delicate, soft and hard plastic items, and things like wooden utensils.
Q. Do I need to clean my dishwasher regularly?
Yes, like any appliance, your dishwasher needs regular maintenance and cleaning to be effective. It's recommended that you clean your dishwasher every two to three weeks to avoid an excessive build-up of soap or debris.
Q. What to do if my dishwasher is leaking on the floor?
You can check if there is any problem with the door gasket and hoses. If those parts are fine, it could be a defective pump. It is always better to contact a professional technician to run a full diagnosis and fix the problem.
Q. What should I do if my dishwasher isn't cleaning the dishes properly?
This could happen if you haven't cleaned your dishwasher for a while. Meanwhile, a blockage in the inlet valve can also lead to the problem. If you have left dirty dishes in your dishwasher for a day or two, the tiny food particles can become hard and this makes them difficult to clean. That's why so many people choose to pre-wash the dishes and run the dishwasher as soon as they load it.
Q. Is there any way to make the dishwasher more efficient?
Firstly, you can scrape all of your food off your dishes before placing them in the dishwasher. It could be better if you can slightly rinse them. Load the dishwasher according to the instructions in the manufacturer's guide and never overload. Use the appropriate amount of dishwasher detergent and keep a regular maintenance schedule for your dishwasher.
Q. What should I do if the dishwasher does not start?
The reason could be that the door is not shut properly or the latch on the door is worn or broken. If the latch is worn or broken, it will prevent the wash cycle from starting. Under such circumstances, you should call a dishwasher repair technician to fix the problem professionally.
Q. What to do if my dishwasher doesn't drain properly?
The most common reason might be a clog caused by food residue. The pump strainer or drain hose can become blocked and cause drainage issues. Try to disconnect the drain hose from the pump, and clean it. If the problem is not resolved, you should contact a professional technician to diagnose the problem.
Q. How soon can you repair my dishwasher?
We understand the urgency of repairing a dishwasher, and that's why we always arrive prepared with tools and common parts necessary to fix the problem on the first visit. The exact amount of time required will depend on the problem.
Q. What can I do before a dishwasher technician arrives?
It will be helpful if you can remove all the dishes from the dishwasher. This will allow the technicians to get straight to work without delay. Most importantly, you should not try to disassemble any parts and please leave the dishwasher as it is for the technician to run a complete diagnosis to fix the issue in an efficient manner.
Q. Should I try to fix my dishwasher myself?
No. DIY repairs are not only time-consuming but also risky. An unprofessional repair might lead to more extensive damages with higher repair costs. So it is always safe and efficient to call a professional technician to fix the issue for you.
Q. Are you available on the weekend?
Yes, we are available 7 days a week n Vancouver! Our experienced technicians are always prepared to perform fast and reliable dishwasher repairs.
Q. What do I do if I need a dishwasher installed in my home?
If you have a dishwasher that you need to be installed, you can give us a call! We offer professional and reliable dishwasher installation services in Vancouver and the surrounding areas.
Q. What areas do you service?
We service areas in Vancouver and the surrounding areas. This includes Abbotsford, Langley, Port Moody, Burnaby, Maple Ridge, Richmond BC, Coquitlam, New Westminster, Surrey, Delta, and Pitt Meadows.