Licensed & Insured
Affordable Rates
24/7 Repair Service
Top Rated Pros
Trusted Appliance Repairs
Our team is committed to providing our customers with the best appliance repairs in Richmond BC and the surrounding areas. We have a reliable crew of technicians that are licensed to work with all major household appliances. You can also rely on us to give you tips and advice on how to extend your product's lifespan!
We know appliances inside and out! We have been in this business for over 15 years now, which means you can count on us when you need a professional to work on your appliance.
Brands we Fix
At Capital Appliance Repair, we work with fridges, ovens, stoves, dishwashers, washers, and dryers and we know how to fix appliances right the first time. Thanks to our vast experience, we are the company to call when you have a faulty appliance. Here are some of the brands we fix: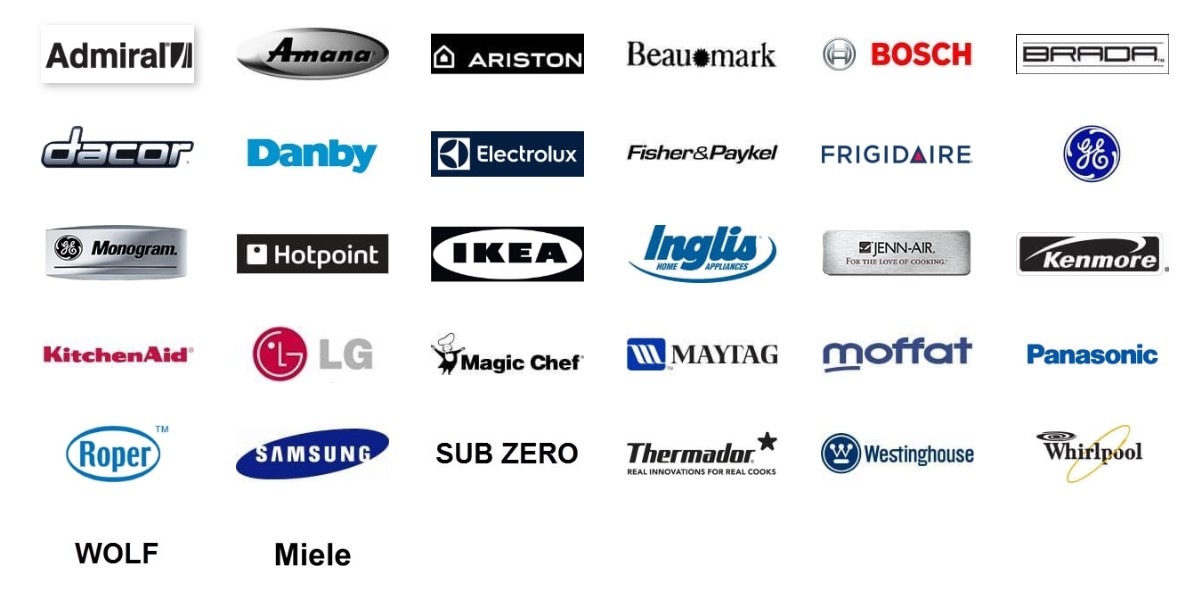 Skilled Appliance Repair Technicians
Proudly serving residents of Richmond, we are available 7 days a week for all fridge, oven, stove, dishwasher, washer, and/or dryer repairs. Our team is committed to quality and we never leave any job half finished. Here are a few reasons why you should choose us for your repairs:

VAST EXPERIENCE
With over 15 years of experience, we know how to fix any appliance fault quickly and efficiently.

QUICK SERVICE
We're available to provide speedy and reliable repairs whenever you need us.

QUALITY GUARANTEE
We back our work with a warranty. This gives our customers peace of mind.

RELIABILITY & TRUST
We care about our community, which is why we always put quality first.

LOW COST
We take pride in our straightforward and affordable prices. No hidden fees or insane costs.

EXPERT TECHNICIANS
Our technicians are certified and fully trained to perform fast and reliable repairs.
Richmond Appliance Repair Experts
Contact our team when you need experienced, knowledgeable and fasr appliance repairs. You can
contact Capital Appliance Repair today at (778) 819-2311

Contact Us Today
Your Local Richmond Appliance Repair Pros
Dealing with a fridge that's not cooling? Is your dishwasher leaking? Does your washer experience drainage issues? No need to worry, just contact our team. We are local, family owned and operated business here in Richmond, and we are proud to serve our community. Our friendly technicians are available for fast and reliable repairs throughout Richmond, and we're committed to providing our community with the best appliance repair services.
In-home Richmond BC appliance repairs:
We are always available to perform reliable and affordable appliance repair services.
Our technicians have the right tools and parts necessary for the job.
Thanks to our experience, we're fast and reliable.
We back our work with up to a 1 year warranty.
Our goal is to provide our community with stress free and fast appliance repair services. Our technicians are fully trained and certified in fixing all major household appliances, and we're here to repair any appliance problem quickly and efficiently. Be sure to call us for the best repairs around.
Contact Us Today!
For Richmond appliance repairs contact Capital Appliance Repair today!