Licensed & Insured
Affordable Rates
24/7 Repair Service
5-Star Record
Trusted Appliance Repairs
As your local, family owned and operated business in Port Moody, we understand the value of a fully functioning appliance. Our team is committed to providing residents of Port Moody with the best appliance repairs done right the first time. Our fully trained technicians are licensed to work with all major household appliances and they'll also give you tips and advice on how to extend your product's lifespan!
Our expertise extends to every appliance brand, make or model. Regardless of the issue, you can rest assured that our team will fix it stress-free. We are committed to our work and our customers, and we fix appliances for a living. When you choose us, you get straightforward appliance repair services at fair prices.
Brands we Fix
The technicians at Capital Appliance Repair, know how to fix any major or minor fault on any major household appliance, including fridges, ovens, stoves, dishwashers, washers, and dryers. Here are some of the brands we fix: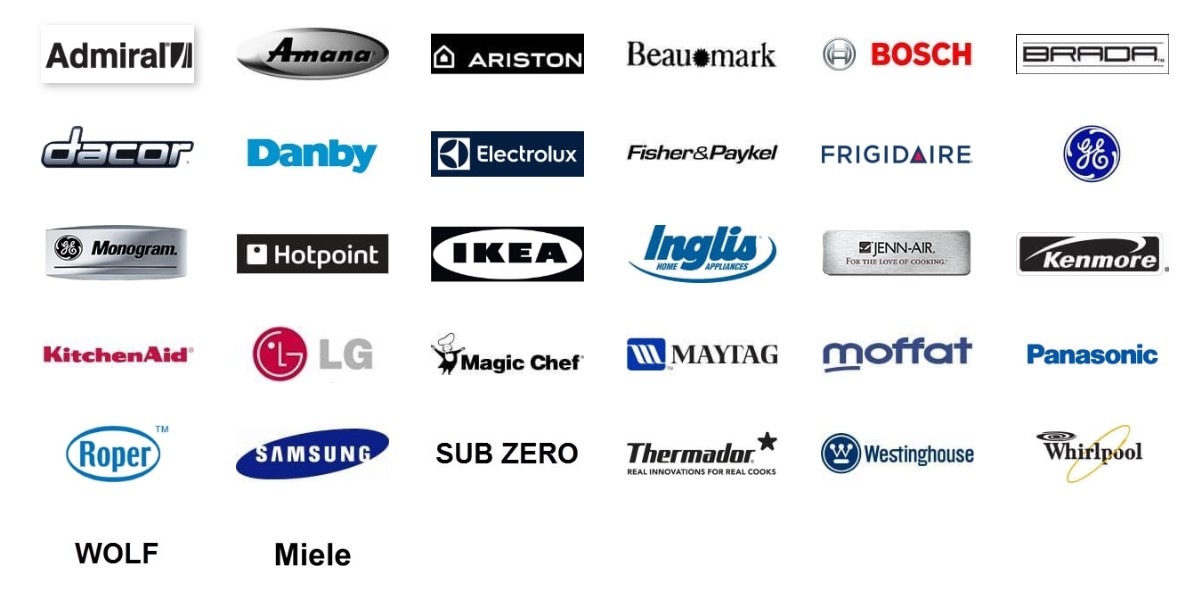 Skilled Appliance Repair Technicians
Port Moody households can count on us when they have an emergency with their fridge, oven, stove, dishwasher, washer, and/or dryer. Our technicians are committed to complete every service promptly and efficiently. Here are a few reasons why you should choose us for your repairs:

VAST EXPERIENCE
We have been performing professional appliance repairs in Port Moody for over 15 years now!

QUICK SERVICE
Our technicians are available seven days a week for professional repairs anywhere in Port Moody.

QUALITY GUARANTEE
Most of our repairs are backed up by a warranty. This gives our customers peace of mind.

RELIABILITY & TRUST
Our customers trust us because they know how dedicated we are to full transparency and honesty.

LOW COST
We take pride in our affordable rates and fair prices. Our goal is to help our customers save!

EXPERT TECHNICIANS
We have the skills and knowledge to address any issue. Our technicians are fully trained and certified.
Port Moody Appliance Repair Experts
Get in touch with us when you need reliable appliance repairs in Port Moody. You can
contact Capital Appliance Repair today at (778) 819-2311

Contact Us Today
Your Local Port Moody Appliance Repair Pros
We know that having your broken appliance back in working condition is your top priority, which is why we make it our priority too. This is why we have technicians in Port Moody ready to serve you 7 days a week. As your local, family-owned and operated Appliance Repair business here in Port Moody,  we are proud to serve our community.
In-home Port Moody appliance repairs:
Our technicians are available 7 days a week for appliance repair service.
Our team always arrives prepared with the right tools and parts.
Thanks to our experience with various appliance makes and models, we are capable of performing fast repairs.
We understand the importance of having working appliances, which is why we perform meticulous work. We also back most of our repairs with a warranty.
Our commitment to exceptional customer service and quality work is what makes us stand out from our competitors. We work quickly, but we never neglect the details, and our friendly technicians are always ready to provide you with maintenance tips for your appliance. Find out why we're one of the highest rated appliance repair companies in Port Moody.
Contact Us Today!
For Port Moody appliance repairs, you can rely on, contact Capital Appliance Repair today!