Licensed & Insured
Affordable Rates
24/7 Repair Service
5-Star Record
Trusted Appliance Repairs
We are committed to thorough, safe and fast appliance repairs. In order to ensure the best possible East Vancouver appliance repairs, our licensed and experienced technicians are at your disposal 7 days a week.  Our reliable team works with all major household appliances and you can also rely on us to give you maintenance tips. That is how we have built our reputation as one of the most reliable appliance repair specialists in East Vancouver. With over 15 years of experience and an arsenal of knowledgeable, friendly technicians, we're here to make the whole appliance repair process as stress free as possible for you!
Brands we Fix
Here at Capital Appliance Repair, we work with all major household appliances: fridges, ovens, stoves, dishwashers, washers, and dryers. Thanks to our rich experience, we are the company to trust when your appliances break down. Here are some of the brands we fix: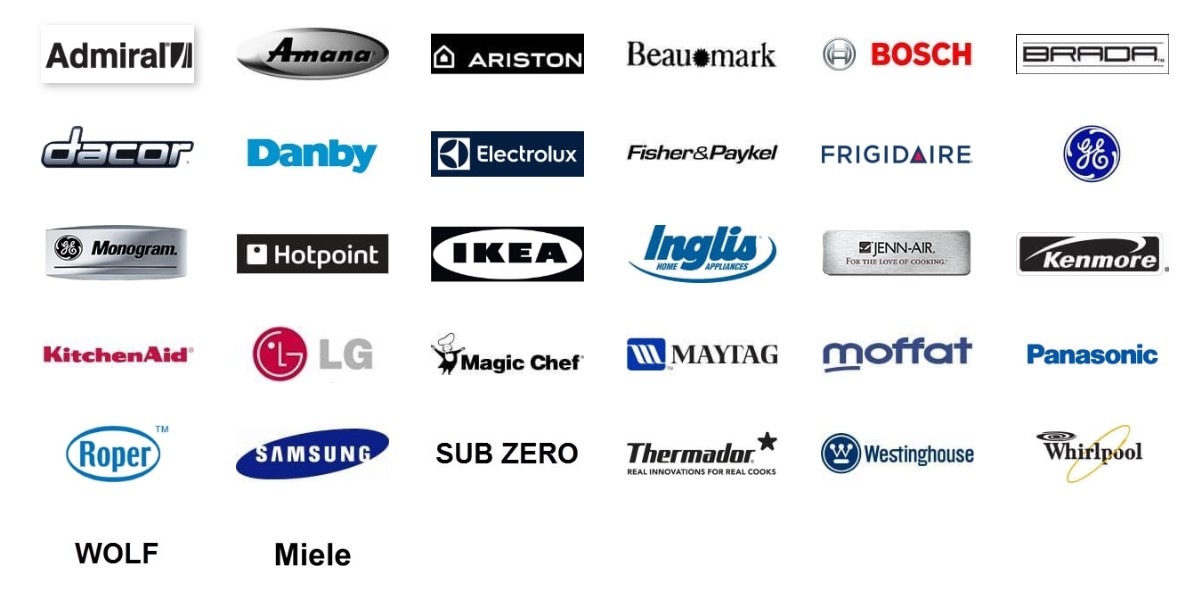 Experienced Appliance Repair Technicians
Residents of East Vancouver know that they can count on us when they have an emergency with their oven, dishwasher, fridge, stove, washer, and/or dryer. Our team is committed to delivering a high standard of service that you can rely on. Here's why you should trust us for all your appliance repairs in East Vancouver:

RICH EXPERIENCE
We've been fixing appliances for over 15 years now and we know them inside and out.

FAST SERVICE
We're proud to offer same day repairs in Vancouver and the surrounding areas.

QUALITY GUARANTEE
For our customers' eace of mind, we back our work with a warranty for up to 1 year.

RELIABILITY & TRUST
As your local, family owned business, we strive to provide stress free, fast and reliable repairs.

LOW COST
We take pride in our affordable rates and straightforward pricing with no hidden costs.

EXPERT TECHNICIANS
Our technicians are trained to tackle any appliance fault swiftly and professionally.
East Vancouver Appliance Repair Experts
Get in touch with us when you need skilled, fast and reliable appliance repair services in East Vancouver. You can
contact Capital Appliance Repair today at (778) 819-2311

Contact Us Today
Your Local East Vancouver Appliance Repair Pros
We are the local company that you need when you're looking for a trustworthy East Vancouver appliance repair service. We are very proud to serve our community and help homeowners when they are dealing with any appliance issue.
In-home East Vancouver appliance repairs:
Our technicians are fully trained and certified to get the job done right.
Our technicians will always arrive prepared with the right tools and parts necessary for the job.
Thanks to our experience with various brands, we are capable of performing speedy repairs.
Our work is always thorough and backed by our warranty.
We always aim for a level of quality that sets us apart from the rest because we want our customers to be totally satisfied with our work. The quality of  our service is what makes us a trusted repair company. When you need a reliable appliance repair team, be sure to give us a call.
Contact Us Today!
For efficient East Vancouver appliance repairs, you can rely on, contact Capital Appliance Repair today!