Licensed & Insured
Affordable Rates
24/7 Repair Service
5-Star Record
Trusted Appliance Repairs
When an appliance breaks down, it's more than just an inconvenience. It completely throws you off your routine. That's why we're here. As a family-operated business, we know just how much you need your appliance fixed promptly and efficiently. With over 15 years of experience, we're here to provide you with personalized service, straightforward repairs and affordable prices. Count on us when you need a professional to work on your appliance.
Brands we Fix
Here at Capital Appliance Repair, we have been fixing fridges, ovens, stoves, dishwashers, washers, and dryers for many years. Thanks to our experience and reliability, we are the company to trust whenever you need fast and efficient appliance repairs in Burnaby. Here are some of the brands we fix: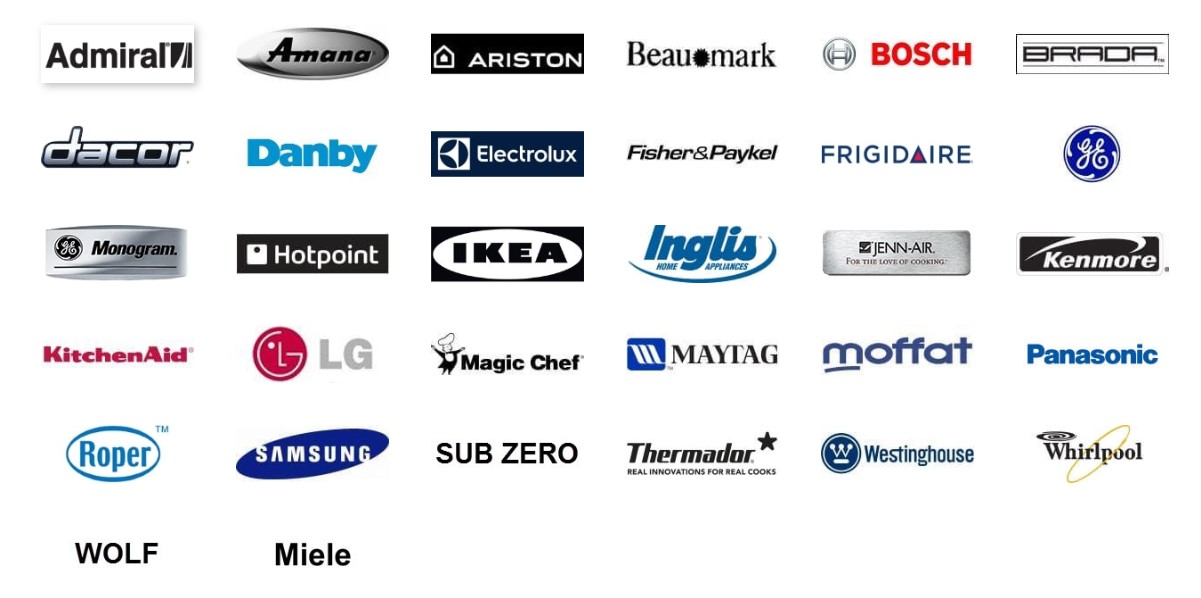 Skilled Appliance Repair Technicians
Our main goal is to provide residents of Burnaby with efficient and speedy appliance repairs, even when that means going above and beyond. Our certified, fully-trained technicians are at your service when you need them most! Here's why you should choose us for your appliance repairs:

VAST EXPERIENCE
Our technicians have been performing repairs on household appliances for over 15 years!

QUICK SERVICE
We are available for efficient appliance repairs, 7 days a week, anywhere in Burnaby.

QUALITY GUARANTEE
Most of our repairs are backed by a warranty for our customers' peace of mind.

RELIABILITY & TRUST
We're dedicated to quality work and we're all about stress-free appliance repairs.

LOW COST
It's not just about performing professional repairs, it's also about our customers getting the best value for their money.

EXPERT TECHNICIANS
Our technicians have the skills and the knowledge to fix any appliance fault, no matter how big.
Burnaby Appliance Repair Experts
Get in touch with us when you need experienced and professional appliance repair technicians. You can
contact Capital Appliance Repair today at (778) 819-2311

Contact Us Today
Your Local Burnaby Appliance Repair Pros
As your local, family-owned and operated appliance repair company in Burnaby, we are proud to serve our community. Our goal is to help our clients get the best possible appliance repair services at the best possible prices.
In-home Burnaby appliance repairs:
We are always available to perform reliable and affordable appliance repair services
Our techs will always arrive prepared with the right tools for the job.
Thanks to our experience with various brands, we perform fast repairs.
Our work is always thorough and most of our repairs are backed by our warranty.
We aim for a level of quality that sets us apart from the rest because we want our customers to be totally satisfied with our services. We get the work done fast for your convenience, but we never take any shortcuts.
Contact Us Today!
For Burnaby appliance repairs, you can rely on, contact Capital Appliance Repair today!