Licensed & Insured
Affordable Rates
24/7 Repair Service
5-Star Record
Trusted Appliance Repairs
Our team is committed to providing our customers with the best appliance repairs in Arbutus Ridge and the surrounding areas. We have a reliable crew of technicians that are licensed to work with all major household appliances. You can also rely on us to give you tips and advice on how to extend your product's lifespan!
We know appliances inside and out! We have been in this business for over 15 years now, which means you can count on us when you need a professional to work on your appliance.
Brands we Fix
At Capital Appliance Repair, we've been fixing major household appliances for over 15 years. No matter the make or model, you can trust us to fix your fridge, oven, stove, washer, dishwasher, dryer or freezer in a timely and professional matter. Here are just some of the appliances we fix: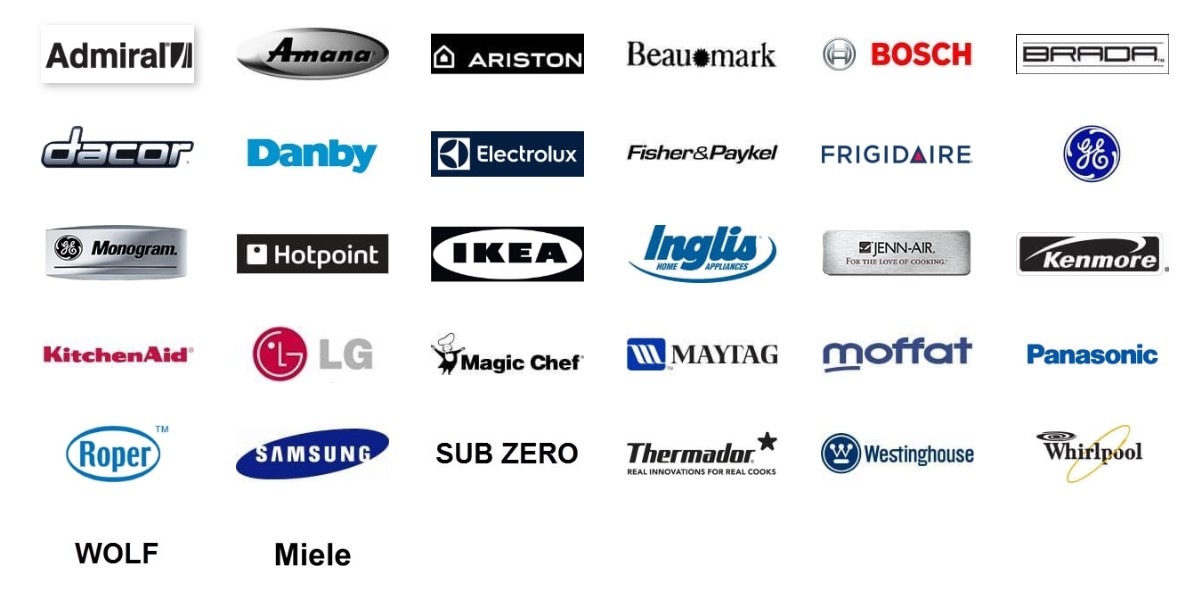 Skilled Appliance Repair Technicians
We're proud to serve our Arbutus Ridge community with reliable appliance repair services and fair prices. Our transparency and our commitment to quality work has made us one of Arbutus Ridge's most trusted appliance repair companies. Our technicians are certified, fully trained and insured to tackle any appliance fault as fast as possible. Here's why you should trust us with all your appliance repairs:

VAST EXPERIENCE
With over 15 years of experience, our technicians can fix any appliance.

QUICK SERVICE
We're available any time you need us, including on weekends and holidays.

QUALITY GUARANTEE
Our repairs are backed by up to 1 year's warrant for our customers peace of mind.

RELIABILITY & TRUST
Arbutus Ridge homeowners trust us because of our professional and fast service.

LOW COST
No hidden fees, just reliable appliance repairs at affordable and reasonable prices.

EXPERT TECHNICIANS
Our technicians are fully insured, licensed and trained to fix any appliance issue.
Arbutus Ridge Appliance Repair Experts
When you need reliable, expert repairs done by appliance repair professionals, you can count on our team.
Contact Capital Appliance Repair today at (778) 819-2311

Contact Us Today
Your Local Arbutus Ridge Appliance Repair Pros
Is your fridge not keeping food fresh? Is your oven not cooking your food properly? Maybe you're experiencing problems with your dishwasher or your laundry washer? Whatever the problem, you can be sure that the experts at Capital Appliance Repair will fix it promptly and efficiently. As a local business, we're dedicated to helping residents of Arbutus Ridge with speedy and professional repairs done right.
In-home Arbutus Ridge appliance repairs:
We're available to perform appliance repair service anywhere in Arbutus Ridge.
Our team has the right tools and knowledge for any appliance repair job.
Thanks to our vast experience, we know how to fix any appliance, regardless of the model or brand.
We know you want your appliance back in working order fast. Luckily, our team works fast but never ignores the details.
We're homeowners too, and we know how much of an inconvenience a broken appliance can be. We're here to ensure you don't endure that inconvenience for long with our reliable appliance repairs in Arbutus Ridge.
Contact Us Today!
For Arbutus Ridge appliance repairs you can fully trust, contact Capital Appliance Repair today!